Stereo Zone is a stereo shop in Dallas. We carry a wide range of double din touch screen car stereos. Our commitment to quality customer service makes us one of the best places to buy a car stereo in Dallas. Car audio in Dallas has become a very competitive business. We understand this.  That is why at Stereo Zone we will go out of our way to give you the best experience possible.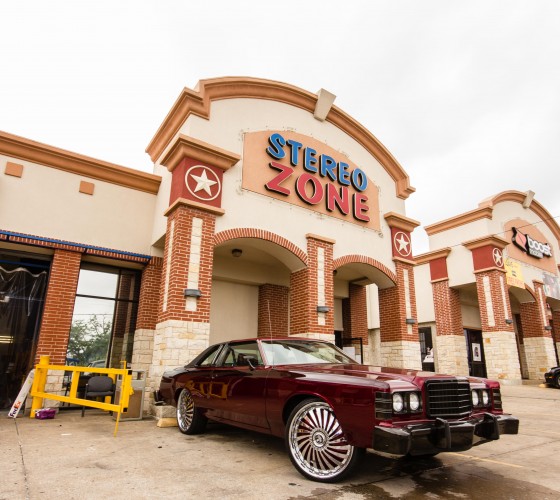 We have been in business since 1999 and have hands on experience with all aspects of the 12 volt industry. Integrity is the cornerstone of our business! Stereo Zone has been a family owned and operated business since 1999.
We specialize in all car electronics and mobile accessories. We believe in providing a great service with a low price.
Our business revolves around building relationships and delivering an experience that will help you find what you need. Our sales team is very experienced and our installers are well trained. We live and breathe mobile electronics… It's our specialty!
Our Goal Is Simple…To Help You Reach Yours!

Sherry Monk
Stereo Zone Car Audio has made my experience of shopping in Pleasant Grove surprisingly pleasant. I had been very apprehensive about venturing into and area of town where I have heard is a bit scary. However Rick's professionalism and the staff's courteous professionalism has changed my mind about the area and the typical guys who work on cars. Ladies, you will feel respected, no worries about leering stares, etc. Also you will not feel talked down to, I felt like they explained everything to my level of understanding without being patronizing. I would recommend this place to my friends and family. .

Danny Geary
Rick & the sales staff were non-hesitant in approaching me for assistance, they created a no hassle environment and we're informative in helping me make my decisions. The install team were courteous and really took special attention to detail throughout the install process making for a clean install with 0 defects to exterior and interior aesthetics of my vehicle. I would highly recommend this audio shop for any install small or large as they ensure their clients walk away satisfied and prospects for future business. Thank you for your business, From, a satisfied client.

Todd Bluth
Can't say enough good things about Rick and his team. Extraordinarily professional from start to finish, gave me a screaming deal on a new stereo/backup camera. Installation was professional in every respect, this thing looks like it was factory-installed! They let me watch the install so I knew where and how everything was wired since I wouldn't be able to bring it back if anything happened (although they guarantee their install for life). I love that they didn't try to up-sell me and even told me not to buy a more expensive stereo because it wouldn't suit my needs. Gave me a loaner car to get stuff done while I was waiting on the install. Really impressed that he kept his shop open late because I had to drive back to Denver the next day too. These guys go above and beyond in every respect, thanks a lot!

ibrahima mbaye
I want to take some time to say a BIG THANK YOU to them for working on my car.The work they did is amazing they made a mistake by giving the wrong quote for not including the a $150 module but end up giving to me for free i felt so bad that i offered more money but they declined.I am very happy with the work they did the sound is amazing and there are no scratches on t the dashboard. If you need audio work done on your car ,do yourself a favor and go the BEST which is STERO ZONE OTHERWISE YOU WILL WASTE YOUR MONEY. I will definitely go back to them for my car alarm. Thanks a lot !!!!!!Keep up the good work
I had purchased an aftermarket subwoofer months ago and was waiting forever to get installed. I called several shops to grab quotes and these people were the most cost efficient. I decided to give this business a try. I called back to see if they could get it done today and they were able to squeeze me in on their busiest day. I dropped my vehicle off and the guys were able to get everything hooked up in 2 hours. I'll definitely be going back to have them install my HID's. Everything done under $100 bucks for my installation. Not bad if you ask me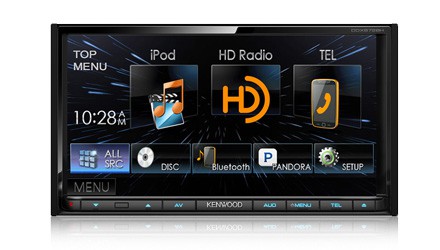 Looking for a good double din? What should you look for? Will you pay too much?
What should you look for?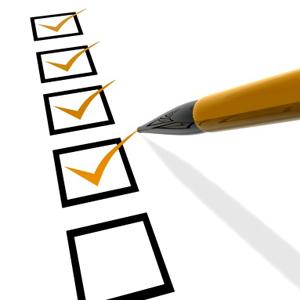 Needless to say that there are many options when buying a
Double Din Touch Screen Car Stereo
but, not all stereos are created equal. Of course I recommend you stick to a name brand stereo like Pioneer, Kenwood, Alpine, Sony or something along those lines. One of the biggest reasons for buying a name brand is because for the most part it will do what its supposed too, what do I mean? Well If you do a small search on Google or eBay you will see that there are many options including some off brands that are very cheap and promises to do a lot for you such as, USB, Nav,
Bluetooth
, AUX among other things, for a very low price, much lower than your traditional name brand
Double Din Touch Screen Car Stereo
. The Problem starts after the install and you try to use your new stereo, some of the problems I've personally seen in these stereos right off the box are, USB won't read , SD card will only show a few files not all, Bluetooth cuts in and out among others.
Yes the price looks good but trust me when I say its not worth the time and headache they will cause you. When choosing your new double din touchscreen car stereo make sure that its gonna meet your needs for example, do you want a stereo with only an AUX or would you like to have Bluetooth as well? Would you like to have a DVD player or just a normal car stereo? Do you want your stereo to have the USB in the front or would you like to have it installed in different location? Most new
Double Din Touch Screen Car Stereo
will have the AUX in the rear so make sure that you tell your installer to run the AUX wire and specify were you would like to hove it installed. Things like these are the questions you should have answered before going in to your neighborhood stereo shop.
Will you pay too much?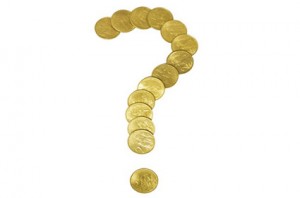 Knowing how much to  pay for the
car stereo
you want is obviously one of the most important things to most of us. With cash not easy to come by then before its important that you get the most you passably can for that cash you're about to spend. For me to buy something in a brick and mortar store I have to do some Online price checking first, like most of do now a days anyway right?
When it comes to car audio its important to give value to the service and warranty you are gonna get in the store vs the internet, let me explain.
Of course most of us wouldn't buy something anywhere if it didn't have a warranty, unless of course the price was so low it didn't matter but for the most part we want warranty whether its from the internet or a local store. But even if you have warranty from the internet, if anything where to happen to your new stereo you would have to send it back witch means, that you would be with out your new stereo until you got one back. If you got your new stereo from your local store like
Stereo Zone
then you could just drive in and leave with a new stereo the same day.
Now if you buy a car stereo online for $80 bucks and got free shipping and saw the same car stereo in a local store for $120.00 and they both offer a one year warranty you would think you are getting a better deal buying your new double din from the internet right. Lets look again, when you get the car stereo from the internet you are still gonna need to install it now unless you are handy and know how to take your car apart, you're gonna wanna take your car in to your local stereo shop, normally labor to install a car stereo is gonna be between $35 to $50 depending on  your area so now that puts your new stereo at around $145.00. If you look and call around you will fins that some of your local stereo shops like Stereo Zone offer free install on anything bought in the store so that means you would be better off buying in your local store.
CHECK OUT OUR PRODUCTS SECTION AND FIND WHAT YOU NEED..