Bluetooth & AUX Integration
SMARTPHONE CAR INTEGRATION
Most newer vehicles are equipped with the technology to work with smartphones and other mobile devices.  If your car lacks this feature, don't worry.  Stereo Zone offers smartphone integration that lets you access, control, and charge your device through your factory stereo.  Our, affordable, high quality smartphone installation devices make it a snap to connect  your smartphone to your factory stereo.  Think of us as your one stop smartphone car integration shop.
SMARTPHONE CAR INTEGARTION OPTIONS:
Whether you have a smartphone or tablet, and whether it runs on IOS, Android or another operating system, we can integrate it to your vehicle.  The typical Android or iphone integration kit is offered 3 different ways:
Audio Patch Cable – The easiest installation, this kit includes a 3.5mm audio patch cable that connects to your device's headphone jack on one end and your stereo's auxillary input on the other. This dosen't charge the device or allow you to control it via the stereo's interface.
Bluetooth Streaming Audio – If your factory stereo supports bluetooth audio, you can connect your device wirelessly with this option.  This doesn't charge the device or display information on the screen.  Limited amounts of control via the stereo interface may be available.
USB Connection – With this installation, a mini USB cable from your car stereo connects to your device.  This option lets you control your device.  This option lets you control your device via your factory stereo while keeping it charged.  In some cases it displays information on the screen.  Stereo Zo
e has been installing smartphone integration kits for over 10 years.  Regardless of the type of device or vehicle you have, we got you covered.  We've installed countless integration kits and are often able to complete installations the same day.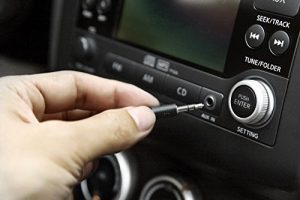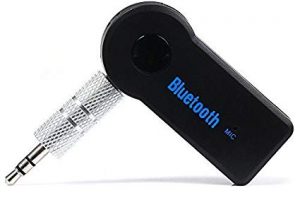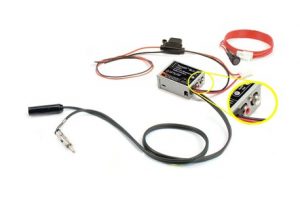 Jvc car stereos have earned their place in the car…

If you are dissatisfied with your old audio system for…

When you hear about a car stereo, the first thing…
SERVICE REQUEST
Keeping your hands on the wheel is more important than ever, with so many accidents caused by distracted drivers hands-free integration is the best solution. Keep your teen safe on the road by installing a universal Bluetooth kit and help them keep their eyes on the road.